MARVIN JEOVANNY CRUZ GALVEZ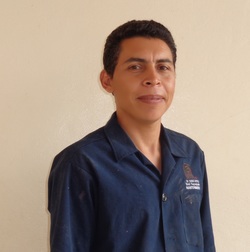 Marvin started working at Nueva Esperanza over 20 years ago as a general maintenance worker. He and his wife are parents to four children. Marvin enjoys interacting with the children, youth, and work teams.
In his free time, Marvin likes to go to church, swim, and be with his family. His future goals in the church are to be a youth pastor and marriage counselor.