Valentina Briggite Romero Canales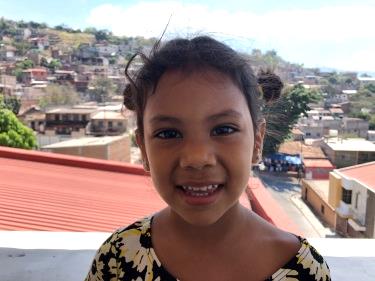 ​​Hi, my name is Valentina Briggite Romero Canales! I was born on January 28, 2015, and I am 4 years old. I live with my mom in my great-grandma's house. My grandma and some of my other relatives live right next to us.  I don't have any kind of relationship with my dad. My mom works in a clothing factory three days a week on the night shift. During the day, she helps with my grandma's business. I really like chicken soup, and purple is my favorite color. When I'm at Nueva Esperanza, I like to play with dolls and make things with Playdough.
Valentina needs a $30, $60, or $90 a month sponsor.