Valentina Briggite Romero Canales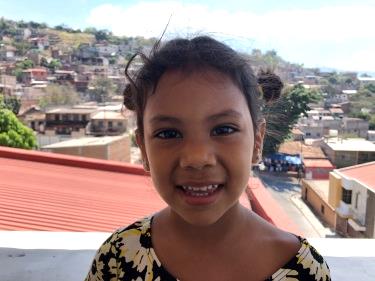 ​​Hi, my name is Valentina Briggite Romero Canales! I was born on January 28, 2015, and I am 4 years old. I live with my mom in my great-grandma's house. My grandma and some of my other relatives live right next to us.  I don't have any kind of relationship with my dad. My mom recently lost her job. For now, she is helping with my grandma's business. She also has been making piñatas and fresh fruit juices to sell. I really like chicken soup, and purple is my favorite color. When I'm at Nueva Esperanza, I like to play with dolls and make things with Playdough.
Valentina needs a $30 or $60 a month sponsor.