Mia Michell Aguilar Banegas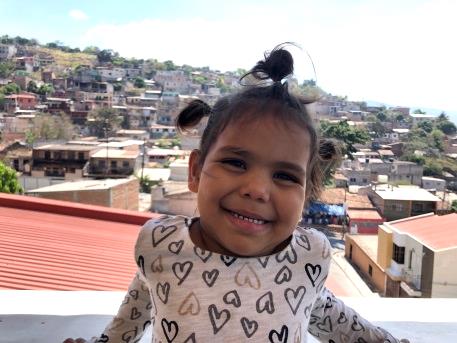 Hi, my name is Mia Michell Aguilar Banegas! I was born on April 9, 2015, and I am 4 years old. I live with my mom, sister, great-grandmother, and other relatives. My mom sells products to provide for us. My dad died in an accident when my mom was pregnant with me. I just started coming to Nueva Esperana in April, and I've already adjusted really well! I love coloring and playing with Playdough. My favorite food are rice with beans and chicken.
Mia needs a $30, $60, or $90 a month sponsor.