Maria Jose Reyes Raudales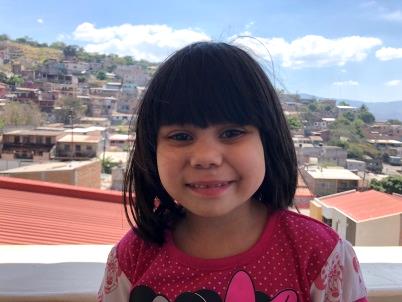 Hi, my name is Maria Jose Reyes Raudales! I was born on January 19, 2015, and I am 4 years old. I live with both of my parents in a small room that we rent. Even though my parents used to have problems with drugs, since I was born, they have been clean of that. Now they both work hard in order to provide for our family. My mom works by selling fruit in the city, and my dad guards and washes cars. At the ministry, I love to play with dolls and kitchen toys. In class, I like to play with Playdough and color!
Maria Jose needs a $30 or $60 a month sponsor.