Jonathan Gabriel Vasquez Garcia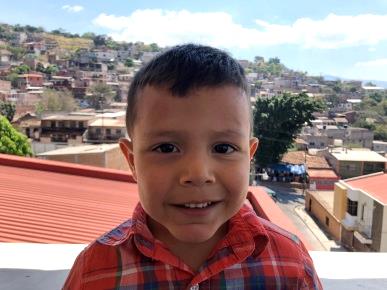 Hi, my name is Jonathan Gabriel Vasquez Garcia! I was born on May 6, 2015, and I am 4 years old. My mom works at my grandfather's business in a market nearby. I used to go with her, but it wasn't safe for me to be there while she was busy working. Now that I go to Nueva Esperanza, she can work hard knowing that I'm safe and being taken care of! I don't have any type of relationship with my father. I go to speech therapy outside of the ministry. My speech has been improving since I get to talk with my friends everyday at Nueva Esperanza!
Jonathan needs a $30 or $60 a month sponsor.