Emy Valentina Giron Cerrato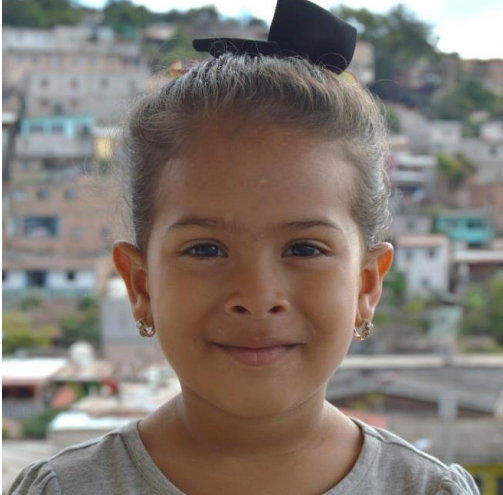 Hi, my name is Emy Valentina Giron Cerrato! I was born on December 13, 2015, and I am 4 years old. I live with both of my parents and my three older brothers in a room that we rent. My mom and dad work hard at a restaurant to provide for us. At the ministry, I love to draw, practice writing my name, and trace lines. My favorite foods are spaghetti and different types of soup, and my favorite color is yellow. I also like to play with dolls!
Emy needs a $30 a month sponsor.