ZULMAN CECILIA CERRATO RIVERA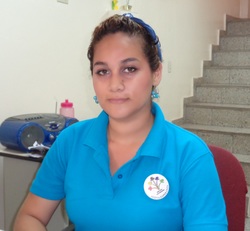 Zulman has been a teacher at the ministry for several years. She is married to Erick, and together they have two young sons. Zulman enjoys working with the youth and likes to be dynamic and creative. She gives God the glory for everything she does.
In her free time, Zulman enjoys soccer and learning new things. She hopes to get a second university degree, own a house and car, learn English, and put her children through bilingual school.