YILDA LIZETH OCHOA MARADIAGA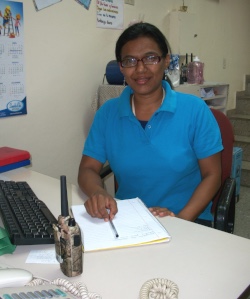 Yilda works as the receptionist at Nueva Esperanza. She is a single mother, and she has two daughters. At her church, she is a Sunday school teacher. She enjoys sharing her knowledge and experience with the children she works with.
She enjoys reading, running, and traveling to other cities in Honduras. Her goals are to learn English, finish her degree, and to see her daughters graduate from college.