DAMARIS AZUCENA RODRIGUEZ MONCADA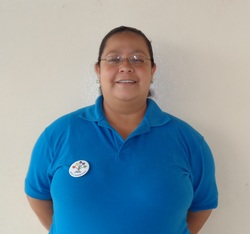 Damaris is a nanny at Nueva Esperanza. She is a single mother with three children of her own. Like her peers, Damaris enjoys working with the children and taking care of them.
Damaris loves to bake and is often trying new recipes. Her future goals are to have her own house, to watch her children grow into God-filled individuals, and to continue serving God.